€œI remember sitting in my room alone the day I turned 21. I€™'d been alone a million times in that room before but I€™d never really felt alone like I did at that point in time.€ Former Youth in Care, Youth Leaving Care Hearings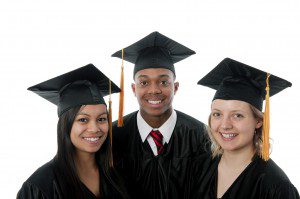 Over half the children in the care of Family & Children€™s Services are teens who need to be living independently just when they are looking to pursue post-secondary education options. In Ontario, more than 51% of young adults aged 20-29 reside at home (Human Resources Skills Development Canada) however youth in foster care do not have this option. At 18, they may need to say goodbye to foster parents; move out on their own; pay for rent, food and utilities; hold down a job or two; do laundry; cook; and, take care of all household needs €" all while going to school and keeping up with homework. At 21, as per Ministry guidelines, all Ministry funded supports must end.
Family & Children€™s Services has established the Education Support Program to assist our youth in foster care and former youth in foster care with expenses associated with a post secondary education program at the school of their choice or tools and supplies associated with an apprenticeship.
€œAs a youth in care I often felt I didn€™t have the emotional support and encouragement from a family as other kids did. The financial assistance I received helped me to feel that other people believed in me. This aspect was the most important to me throughout my journey. It helped me understand that people out there cared about me enough to want to see me succeed. And succeed is what I did.€ Recipient of Education Support Award.
 €œMy first degree took longer to complete than a normal 4 year track, because at different times I needed to reduce my course load as I dealt with the psychological difficulties [from a traumatic childhood] that presented themselves after I left care€€ Former Youth in Care, Youth Leaving Care Hearings