Children and youth exposed to higher levels of stress, violence, addictions, and mental health issues often have greater challenges at school, in their health outcomes and can be more vulnerable in general. We encourage all of our children to hold a dream for their future and to reach for it. The Enrichment Program helps to open the doors of opportunity for our children, youth and young adults to attain their full potential.
Financial Literacy Program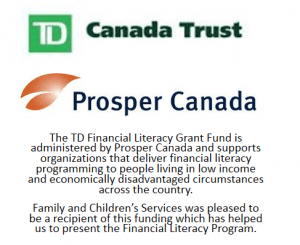 When youth have the skills required for managing their money, they are able to make informed decisions about their future and we are continuing to partner with them as they transition to independence. The Program includes the contribution of 10 other community partners to assist the participants in integrating life skills being presented including comparison shopping, resume writing, negotiating rental agreements and attending a job interview.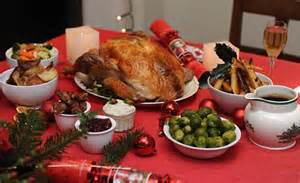 December €œFamily€ Dinner
December is for most in our community, a time of family gatherings to celebrate the year which has passed and to acknowledge the one ahead. Many of the youth in our care who are currently living independently, do not have access to the holiday €œfamily€ dinner experience. For most of them the holiday turkey dinner, if it exists, means defrosting a frozen supermarket meal. All too often they are in fact worrying if there will be enough food on hand to last during the holidayperiod. This past year, 40 youth living without family experienced a sumptuous turkey dinner together with all the trimmings. This gathering was an opportunity for them to re-connect with each other €" their version of €œfamily€.
Nicki loves music! He loves to practice his lessons. Practicing means he can immerse himself in the melodic sounds that he himself can produce. Nicki dreams of becoming a concert musician and would like to study with the Conservatory. He is now ready for a more skilled teacher to guide him and will require a higher quality instrument.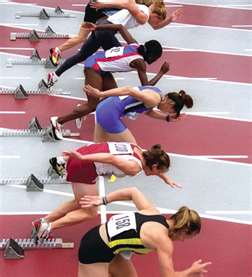 Susanna has a dream of going to university on an athletic scholarship. She trains six days a week while attending school full-time. Often weekends are spent travelling to and from competitions to test her training accomplishments. Many of the costs do not come under the ministry funding umbrella:
Necessary equipment
Registration fees
Travel
Increased nutritional requirements.