€œAll a child needs is the love of a parent and stability.€  Youth in Care, Youth Leaving Care Hearings, 2012
Family & Children'€™s Services of Guelph and Wellington County (F&CS) is responsible for over 200 children and youth who are not able to live with their families. Over half of these children and youth are Crown Wards who need a forever home.
All children need their own family " regardless of age, whether they'€™re on their own, with siblings or have complex life challenges.  When Children and youth are cared for in families where they feel loved and connected, research indicates they have a much better chance of graduating from high school, going on to post-secondary education or fulfilling employment, and remaining connected to adults who care for them.
Family Finding Model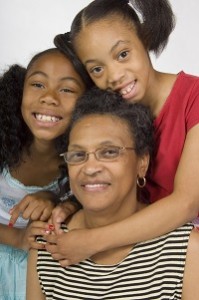 The Family Finding Model aims to build or maintain a lifetime support network for children and youth. Through this model, relatives and other supportive adults who have a place in the child'€™s family system or network are engaged to become permanent connections. Outcomes of this model include higher reunification rates, greater wellbeing, placement stability, a healthy transition out of the child welfare system (with less chance of re-entry) and a stronger sense of belonging.
The Need
Locating family members is just the beginning.  The next step is inviting, engaging and sustaining family connections which can exist across Canada as well as abroad.  Gently repatriating the children and youth into unfamiliar extended networks can involve many trips to these locations before a final decision is taken.  Family & Children'€™s Services through the Children First Fund has established a program to assist children and youth with these expenses.