Nurturing Neighbourhoods
Family & Children'€™s Services of Guelph and Wellington County (F&CS) is a member of the Guelph Neighbourhood Support Coalition (GNSC) which includes 15 citizen led Neighbourhood Groups.  The Nurturing Neighbourhoods initiative is an innovative, active partnership between GNSC, Wellington-Dufferin Guelph Public Health, the Guelph Community Health Centre, Guelph Police Service, Community Mental Health Association, Immigrant Services, The City of Guelph, County of Wellington, and both Boards of Education.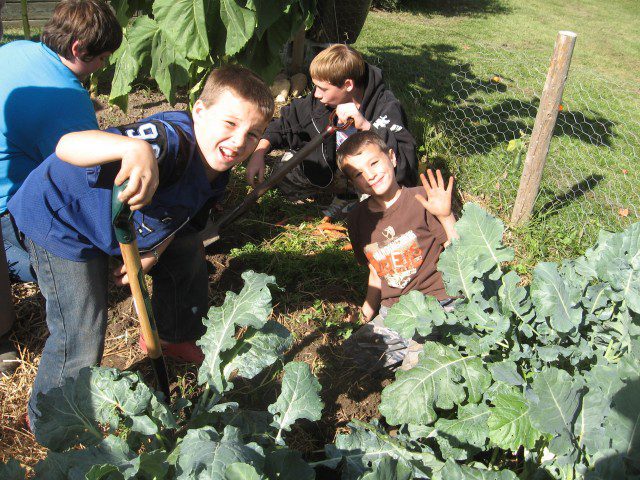 The United Way Guelph Wellington Dufferin supports a component of this creative initiative through the funding of a Social Innovation Animator.
Community leaders often have amazing vision for their neighbourhoods that take the form of community projects.  Some of the bigger projects require the support of an individual (the Social Innovation Animator) to act as a project manager to help community members to bring their neighbourhood vision and innovation to life through community mobilization and engagement as well as community partner engagement.  Based with Wellington-Dufferin Guelph Public Health, the Social Innovation Animator also plays a key role in transitioning Family &
Children'€™s Services€™ Prevention and Early Help work to a shared collaborative where agency partners are engaged with Neighbourhood Groups in discussion about how to have a more effective and efficient impact in vulnerable communities.
United Way Guelph Wellington Dufferin      
For more than 70 years, United Way Guelph Wellington Dufferin has worked to monitor and meet the pressing social needs of our community. Directed by a volunteer board, managed by committed staff and supported by thousands of donors, the United Way works with partners in all sectors to identify needs and raise funds to support programs in response to those needs.
Their Focus:
All That Kids Can Be
Children and youth need to live and grow in a supportive, inclusive and nurturing environment. By investing in young people, the community helps them grow up to be all that they can be, ensuring everyone'€™s future is stronger.
From Poverty to Possibility
Many of the communities€™ most vulnerable are families and children who simply can'€™t make ends meet. United Way funds programs to ensure basic needs – food, shelter, clothing and employment are available to those who need them. The organization also works with community partners to help break the cycle of poverty for future generations.
Strong Communities
United Way invests in programs that make the community vibrant & safe and create opportunities for individuals, families and neighbourhoods.  Support is extended for programs which focus on improving access to social and health-related support services, as well as supporting community integration and engagement.
For more information:  www.unitedwayguelph.com