On January 1, 2018, Ontario increased the age of protection to include all children under the age of 18 years of age. By increasing the age of protection, 16- and 17-year-olds who are in need of protection are now eligible for the full range of child protection services, which will give them a better opportunity to get the support they need, and have better outcomes as they transition to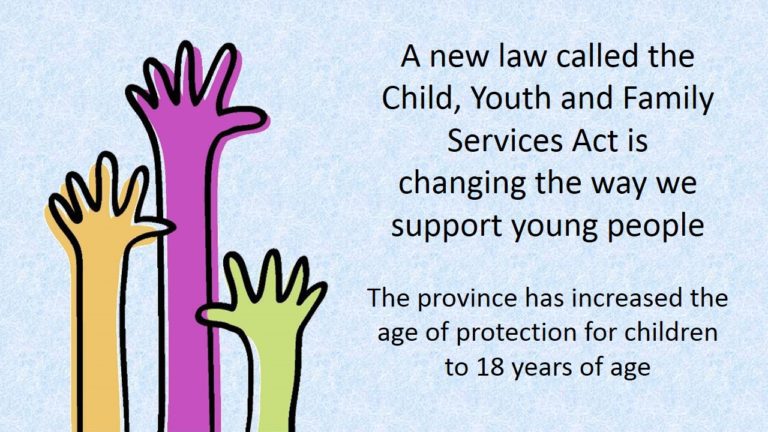 adulthood.
A youth may be eligible for protection services if they are experiencing physical abuse, sexual abuse, emotional abuse, neglect and/or abandonment, or if they are at risk of any of these things. Youth who have left home because of concerns about safety or risk of harm at home, and youth who are homeless, may be eligible for services from a children's aid society.
If you are concerned that a youth may be in need of protection, call us 24 hours a day, 7 days a week, at 519-824-2410 or toll free at 1-800-265-8300
A new Voluntary Youth Services Agreement will be available for youth who:
are aged 16 or 17;
cannot be adequately protected at home or in their current living situation;
have no other safe options with family or friends; and
need an out-of-home placement.
Children's aid societies and youth-serving community agencies are encouraged to work collaboratively to develop protocols and processes to support services for 16- and 17-year old youth in need of protection.
For more information, please see:
Information for Youth – Protection Services for 16- and 17- Year Olds
Information for Youth-Service Agencies
Learn more about the changes coming in the new Child, Youth and Family Services Act here: " Ontario strengthens legislation for child and youth services."
---